Digital ID System
We Are Here To Help You
THE Significant Potential Of Digital ID
---
ID systems collect and validate attributes to establish a person's identity and provide proof of that identity in the form of a credential—typically a physical ID card, passport, or driver's license. This can be used by identity-holders to prove their identity, for example to employers, financial institutions, or government agencies.
Digital IDs are thus the digital counterpart to physical identification. A digital ID provides the credentials necessary to show that a person is who he or she claims to be online.2 A digital ID's ability to simplify interactions between individuals, governments, and businesses can bring significant benefits.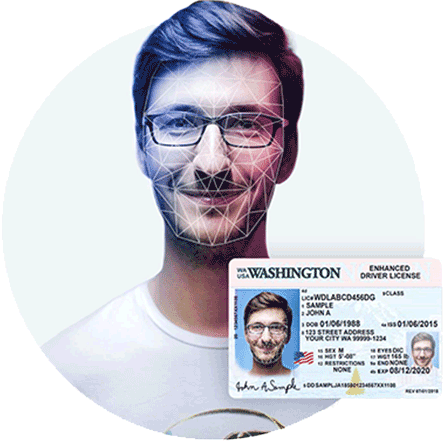 Individuals and government
---
Digital ID is a key enabler for modernizing public services such as those related to healthcare, welfare payments, certifications, and licenses. It boosts convenience for users, eliminates potential travel costs, and minimizes waiting times by allowing remote online authentication. From a government perspective,
the technology enhances administrative efficiency—reducing paperwork, speeding up processing, and reducing the risk of identity fraud. Beyond public services, digital ID can support citizen participation, for example through electronic voting.
Digital ID supports consumers and businesses through benefits that include streamlined registration and authentication processes, secure digital payments, and digital high-assurance contracting, for example through digital notary services.
The technology is particularly useful for industries that collect significant amounts of customer data, such as financial services. It can also be a key enabler of simplified know-your-customer solutions.
Digital ID can substantially streamline relations between governments and the private sector in areas including corporate registrations, taxes, economic support, permits, and authorizations.
By enabling online interactions, the technology can lead to significant cost savings. Further, it supports regulatory compliance, providing fraud-secure paths for activities such as age and background checks.
Security solutions based on neural biometrics.
---
Proprietary artificial neural network delivers unbelievingly accurate, fast recognition & liveness check that can verify the identity of the user and as a result provide the access to any service or real-world venue.
Implementation of a new signature standard, Reform instead of revolution, KYC service for state agencies & legal entities, Neural-biometric registry of nationals of the state,
Advanced encryption creates unique digital identity
Anonymous biometric database
Backward compatibility with existing solutions
Fast & accurate recognition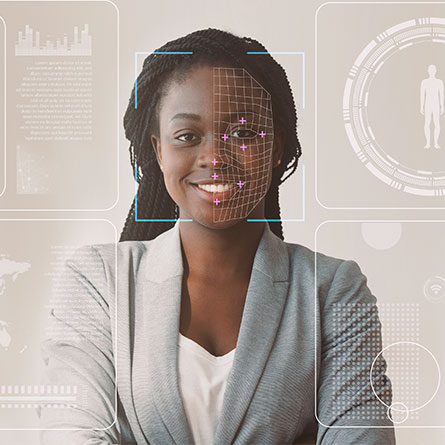 1
Bio signature. new signature standard
We recreate a 3D model of the user face that includes more than 100 parameters and 20 dynamic angles. Artificial neural network learns to interpret the 3D model and associates it with a specific biometric key. After the registration, the initial data is wiped out and biometric asset is anonymised. Upon request from Bio Signature, the neural network compares biometric asset with user face, provides signature in case of success.
2
Reform instead of revolution
Bio Signature is backward compatible with existing FIDO Keys and U2F solutions. The system can link face biometrics to the existing Keys allowing to perform smooth transition from expensive USB drives to biometrics where You Are the Key. The USB Key can be further used together with Bio Signature or as a emergency option in case biometrics is damaged. Bio Signature is backward compatible. It can be used with other solutions or provide smooth transition.
3
Advanced kyc and verification service
Service can provide individuals, state and private entities with remote registration, identity check and verification. No more need to visit the office and sign lots of documents. Service automates the process of identity verification excluding the human factor. It provides an opportunity to open accounts remotely checking whether the person submitting the document is real, as well as the validity of the document itself.
4
NEW ERA OF SECURITY
Service does not store any biometric data of the citizens, thus even attacked, nothing personal about citizens will be leaked. To enhance security of the service, we will implement: Trusted Execution Environment Secure Multi-Party Computation Blockchain Technophiles enables the camera to understand whether it is a live person who is physically presented in front of it. The system cannot be overridden by photo, video, or masks thus preventing data leaks.
Technology like art is a soaring exercise of the human imagination